Erosion Control: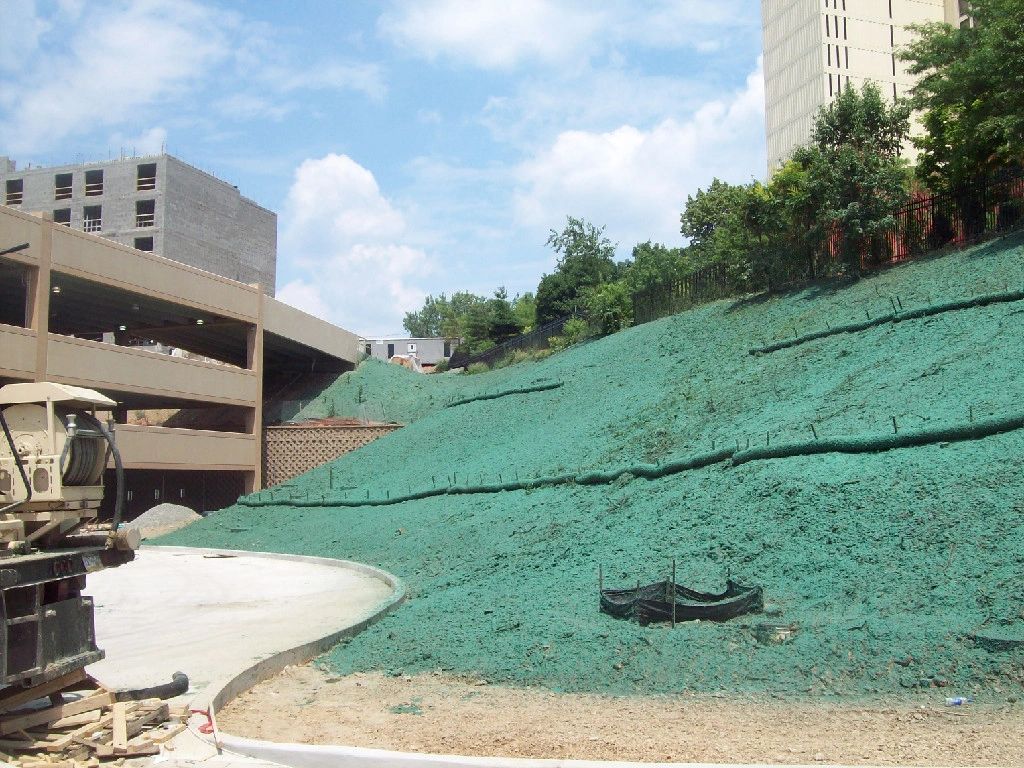 Ultimate Landscaping can repair disturbed land, enrich adverse soil and stabilize eroding slopes. We specialize in applying a variety of erosion control products.

Being in business as long as we have, we know how to determine exactly the type or types of erosion controls that will work best for your site and adapt to the surrounding environment. We use the most modern equipment and ensure timely service. Considering today's storm water regulations, spray applied erosion control materials are an excellent solution to help control erosion during prolonged rain events.

Our Services for erosion control include but are not limited to:

The application of:
Flexible Fiber Matrix
Straw or Hay Application with Tackifiers
Mulch and Tackifiers
Bonded Fiber Matrix
Green Armour System
Rolled Erosion Blankets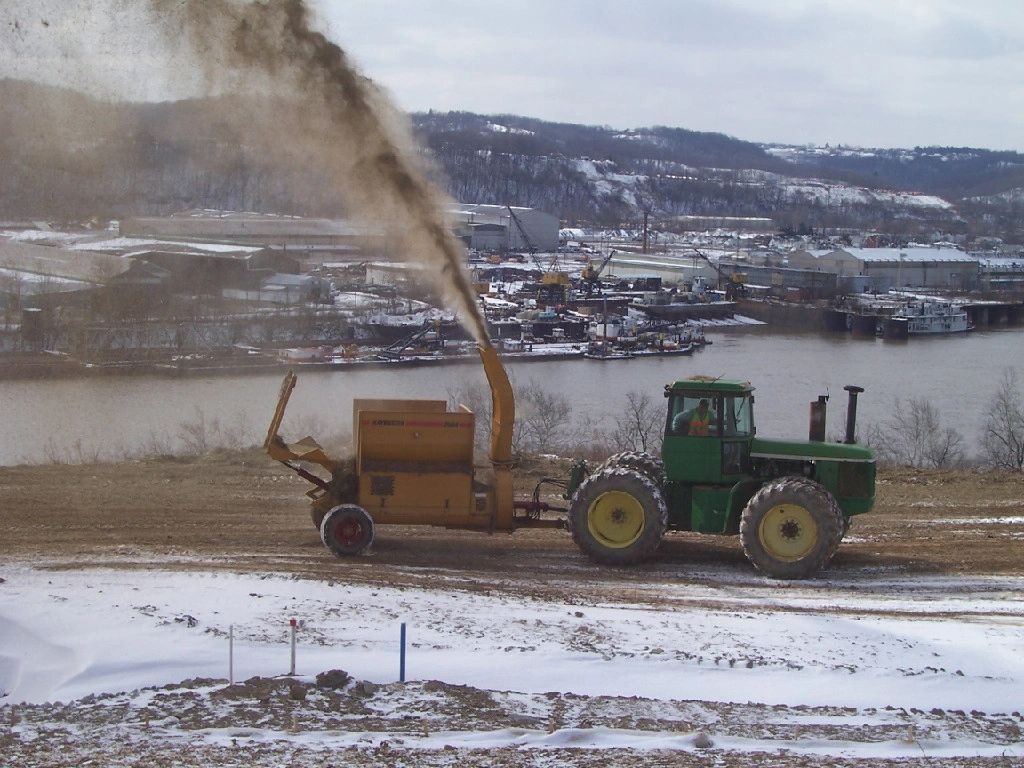 With our large round bale blower we are able to quickly cover at minimum cost any site that we encounter no matter the terrain or steepness. Once the mulch is blown on we are then able to tack the hay or straw in place with our hydroseeder which better holds the mulch in place. This also allows us to price competively in todays challenging market.



Our 3300gallon Finn seeder with the Titan package allows us to reach out over terrain that we are unable to drive on. This means no tire tracks to fix, and also allows us to spray the thickest Bonded Fiber Matrix or Flexible Growth Mediums on the market.

We even use it to enrich soils that previously were unable to be touched due to steepness. In this picture we are amending very poor soil with 6500lbs./acre of compost before seeding and then hydro-mulching.




In the above pictures we are applying Profile's Flexterra to their Green Armour Mat system on a 1:1 slope that is very prone to erosion.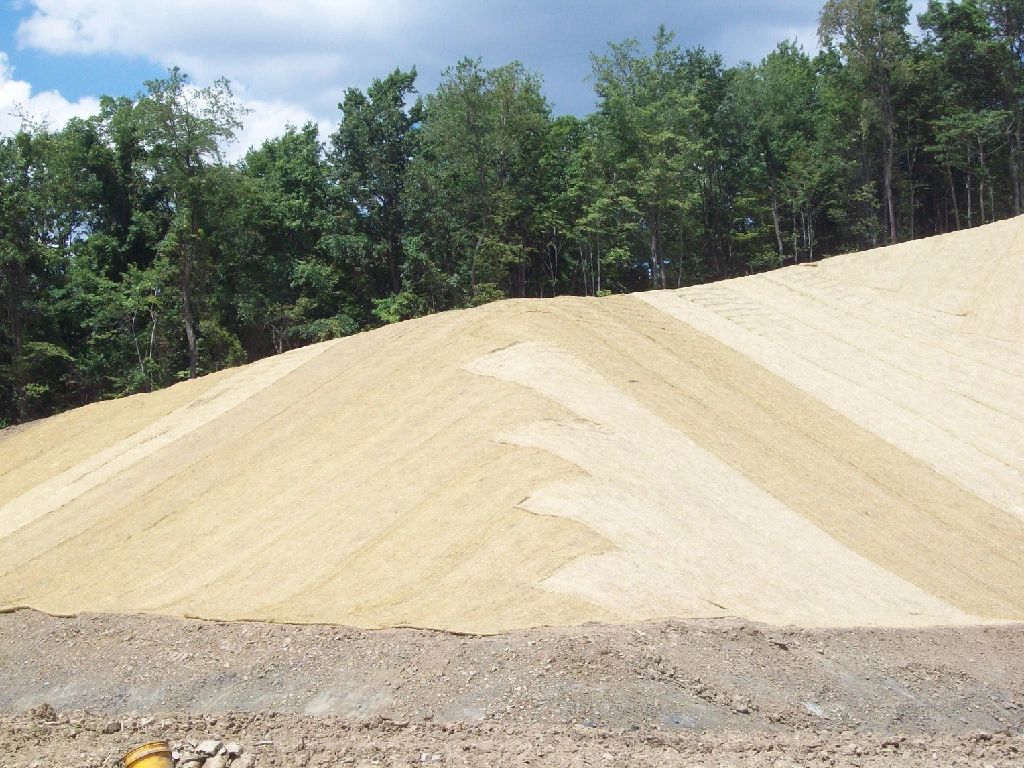 We also stay on top of all the latest rolled erosion control methods such as these double net straw blankets and straw wattles(not pictured).

CONTACT US:
Ultimate Landscaping, LLC
255 Rosewood St.
Belle Vernon, PA 15012
Office: (412) 559-7809

Email: jason@ultimatelandscapingllc.com